Happy Pink Saturday
to all. This is my third time participating in this celebration of
pink
, I am enjoying my self very much, viewing other blogs and, commenting also receiving comments. Thank you so much to our host, Beverly. You can find Beverly's other
pink
participants at
http://www.howsweetthesound.typepad.com/my_weblog/


I found these lovely ladies hanging out at Walt's place. I noticed only two of these beauties is wearing Pink, well that just wont do. They must
all
have a
pink
gown for this special
Pink Saturday
occasion! So I went browsing for a few more dazzling
pink
gowns for these Chickie-Pooh's
Lets start with
Snow White
. She can toss away her old blue/yellow gown for one of these two very
phoo-phoo pink
dresses...It come with a deadly message though, It must be from that wicked queen.
OK
Bell
, its your turn! Your really styling in that pretty yellow gown, but again its not
pink
. This dynamic ruffle/with assories, is made just for you. You can do allot of swirls, and twirls with that "Beast" of yours.


Cinderella you are forever dancing around in that true blue frock...its time for a change....add a little old world pink to you repertoire!


Ariel
, that lovely red hair of your will look stunning with this. Toss out that pale green frump of yours. A word of advice... don't go for a swim with Flounder while you in that gorgeous
pale pink
Victorian.
Sleeping Beauty, Aurora-Rose. You my dear are the only one who has dressed properly for the occasion. Thanx to those 3 fairy god-mothers of yours, they changed your gown from

blue

to yellow to

pink

just in time. We dont have to find you a

pinky

dress.
Jazmin
darling your turn, This shimmering number will suite your personality to a tee. Just stay away from Jafar!!!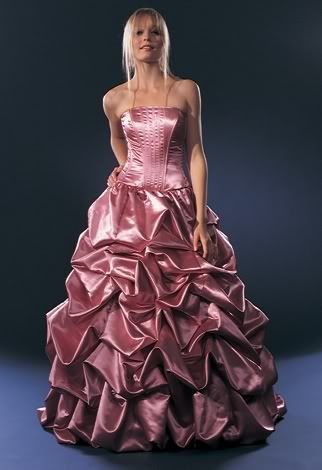 TinyPic" src="http://i38.tinypic.com/34zergz.gif" border=0>
The best dressed gal, would be.... Beverly's "little
pink
lady" on her button, just click it find out how you can join in the fun:)