First I'd like to wish all American bloggers a happy July 4Th.




With all the celebrating that is going on today, maybe a well shaped shoe is in order for all those July 4Th parades, or the parties and fireworks..........

So lets have a "look see" at a few pretty pink heels.



How about old world Victorian with a Pink twist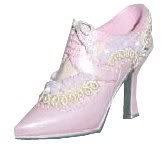 Or maybe pink feathers by Christian Louboutin.




Maybe something with bling, like these from Gianmarco Lorenzi
This is what I call a pretty shoe.
OK, this is just some kind of
pink
crazy to break your neck with!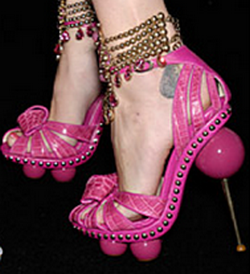 A little pink culture.
Hmmmmm... 60's or 70's yuckiest???
Sultry,
pink
ooh la-la boots
Every ones summer time favorite's ...flip flops.
Feather on flip flops?
But, this is what I call Pink comfort!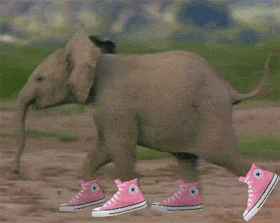 Got to run now ...there's more pink creations to check out at Beverly's blog
http://www.howsweetthesound.typepad.com/my_weblog/
http://howsweetthesound.typepad.com/my_weblog/pink-saturday/
love Tracy